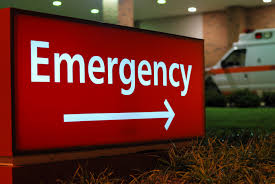 Overview
Department of Emergency and Trauma is the first point of contact for patients in need of emergency medical care. It provides immediate care to patients with life threatening and complex medical and surgical illnesses. It has the only dedicated Surgical Trauma Services in the area. Facilities, at par with international standards, are available 24 x 7.
The Department is designed to enable rapid assessment and management of critical patients The triage area is equipped with two resuscitation beds with all equipments and drugs needed for saving a life. It is complemented with ten observation beds with monitors to treat patients till their transfer to definitive patient care areas. The department has an attached operation theatre and a procedure room. In addition Radiology Services and Medical ICU are situated within the complex to prevent any time loss and patient discomfort during emergency.
The Department is staffed with qualified and trained Emergency Physicians and Nurses for immediate care to the patient. The staff follows international protocols such as Advanced Cardiac Life Support (ACLS), Advanced Trauma Life Support (ATLS). Pediatric Advanced Life Support (PALS) and Neonatal Advanced Life Support (NALS). The Emergency and trauma team is fully supported with round-the- clock availability of specialists from Trauma Surgery, Orthopedics, Neurosurgery, Plastic surgery, Cardiovascular Surgery, Cardiology, Internal Medicine, Anesthesia, Critical Care, Pediatrics and Neonatology.
The Department also provides emergency medical services in the areas by four ambulances. There are two Advanced Life Support ambulances that are capable of shifting critically ill patients. these are equipped with ventilators, multichannel medical monitoring systems, infusion pumps, continuous oxygen supply, advanced airway equipments, defibrillators, splints, spine board, dressing materials and all emergency drugs. The ambulances are well connected to the command centre to the department by mobile phones and GPRS system. The ambulances are staffed by qualified and trained paramedics for achieving quality patient care outside the Hospital.
The Department conducts regular mock drills and training of the staff to maintain its state of preparedness in the event of disasters like road traffic accidents, bomb blasts etc.